So a few months back I was talking some jive about getting a Fender Jaguar or Duo Sonic, etc, etc.
But the thing is I'm not rich enough to afford a good one. This weekend, however, I was rich enough to buy myself this bad larry: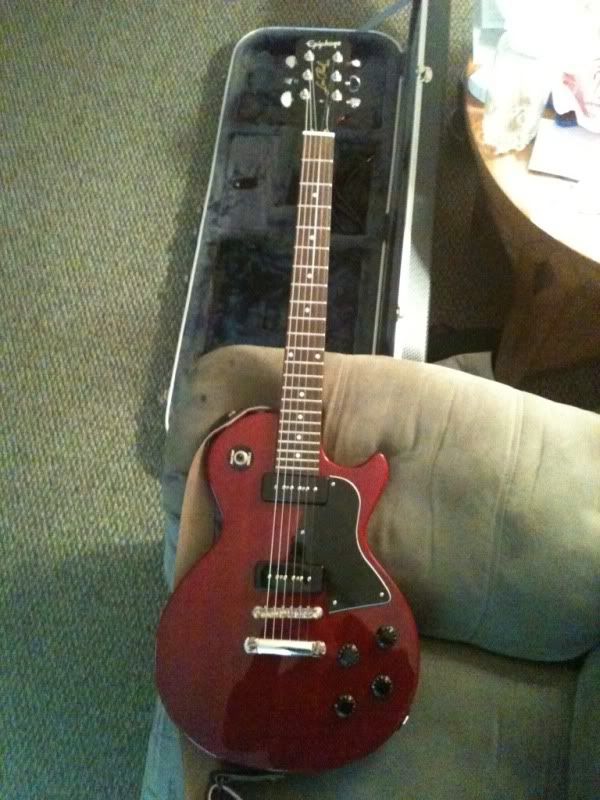 Here she is with my amp ('68 Fender Twin Reverb):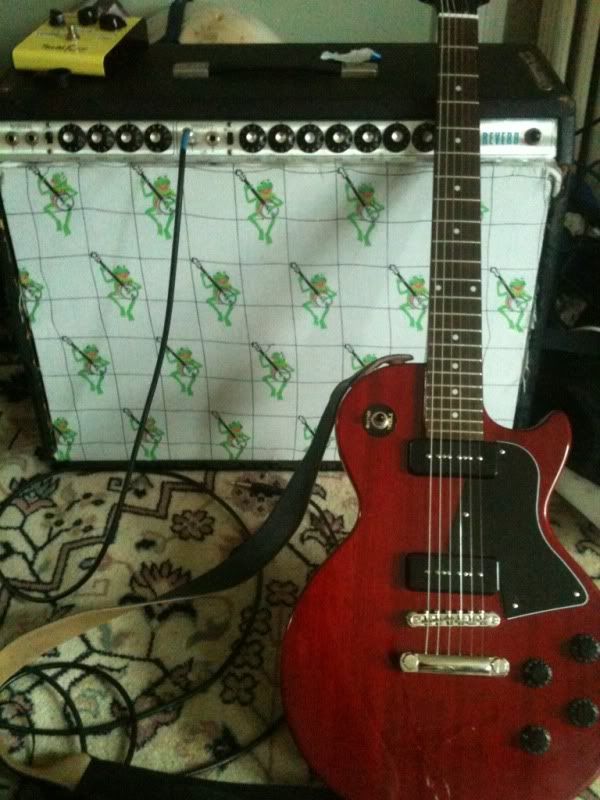 And here she is alongside my strat (her new best friend):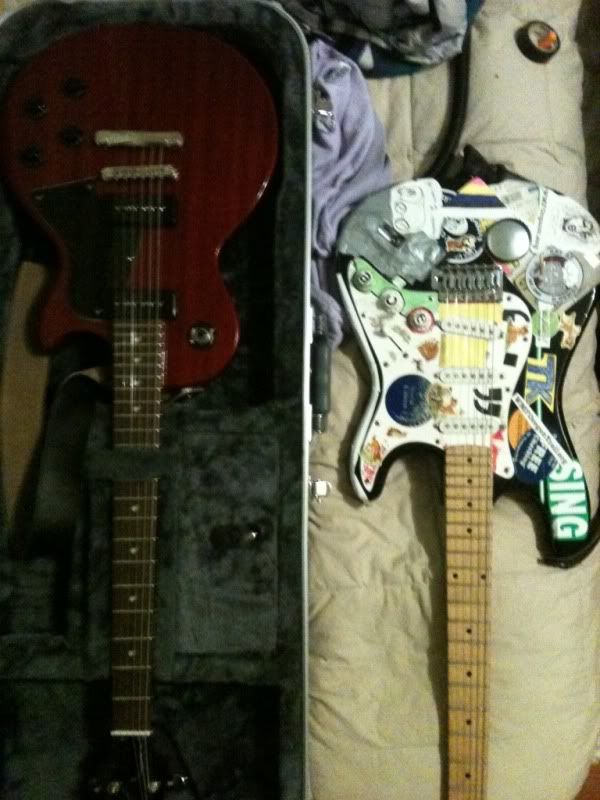 Now generally, I prefer the TV Yellow finish on these Epiphone Les Paul Specials (single or double cut) but they had both at the store, and the cherry finish just jumped out at me a bit more.
The yellow finish can be hit or miss, this one was an odd shade of mustard with a bit of wood grain peeking through, and it just wasn't particularly appealing.
The P90s on this thing sound fantastic through my Tube Screamer and Fender amp.
I am so in love with this thing. Mind you, I will probably be using this guitar for more of my band's rock songs and not necessarily the clean-guitar poppy stuff because the Strat (I've installed some Fender Tex Mex pickups in it) sounds pretty great on those numbers.
Anyway, just posted this for any guitar fanatics like myself.